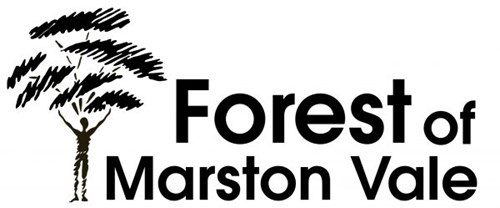 Bailey's Heating are excited to be working in partnership with the Forest of Marston Vale. We are committed to offsetting any inevitable pollution caused by the heating systems we install and are so pleased to be part of helping the forest to grow
Since the early 1990's, the Forest of Marston Vale (registered charity 1069229) have been planting trees to transform the landscape between Bedford and Milton Keynes to create the Forest – growing a green, thriving place for the community to live, work and play.
The Forest being created is a Community Forest. It's for everyone to enjoy and benefit from, but as a charity, the Forest of Marston Vale needs support to look after our legacy and plant new woodlands for you and future generations to enjoy. The charity has planted over 1.5 million trees to start creating the Forest, transforming over 60 square miles once dominated by brickworks and clay pits.
The vision is to have trees covering 30% of the Forest area – that's another 5million trees – and they need help to achieve this.
Why create a Forest? Because forests matter to all of us, as well as the wildlife that live in them. They help to cool and clean our air, lock up carbon and slow the rate of climate change. They reduce flooding and stabilise water levels, protect and sustain livelihoods, and provide valuable raw materials. They can even keep us healthier. You could call that the magic of trees and that is why BHC is delighted to have pledged to plant a tree in the Forest for every boiler that we install.
Let's start the conversation
Please take a few seconds to fill in the boxes below and we'll be in touch to start the ball rolling. By completing this form you agree to be contacted by BHC directly. Your details will not be passed onto any third parties without prior consent. Please view our privacy policy for further details
Or call our friendly team on: